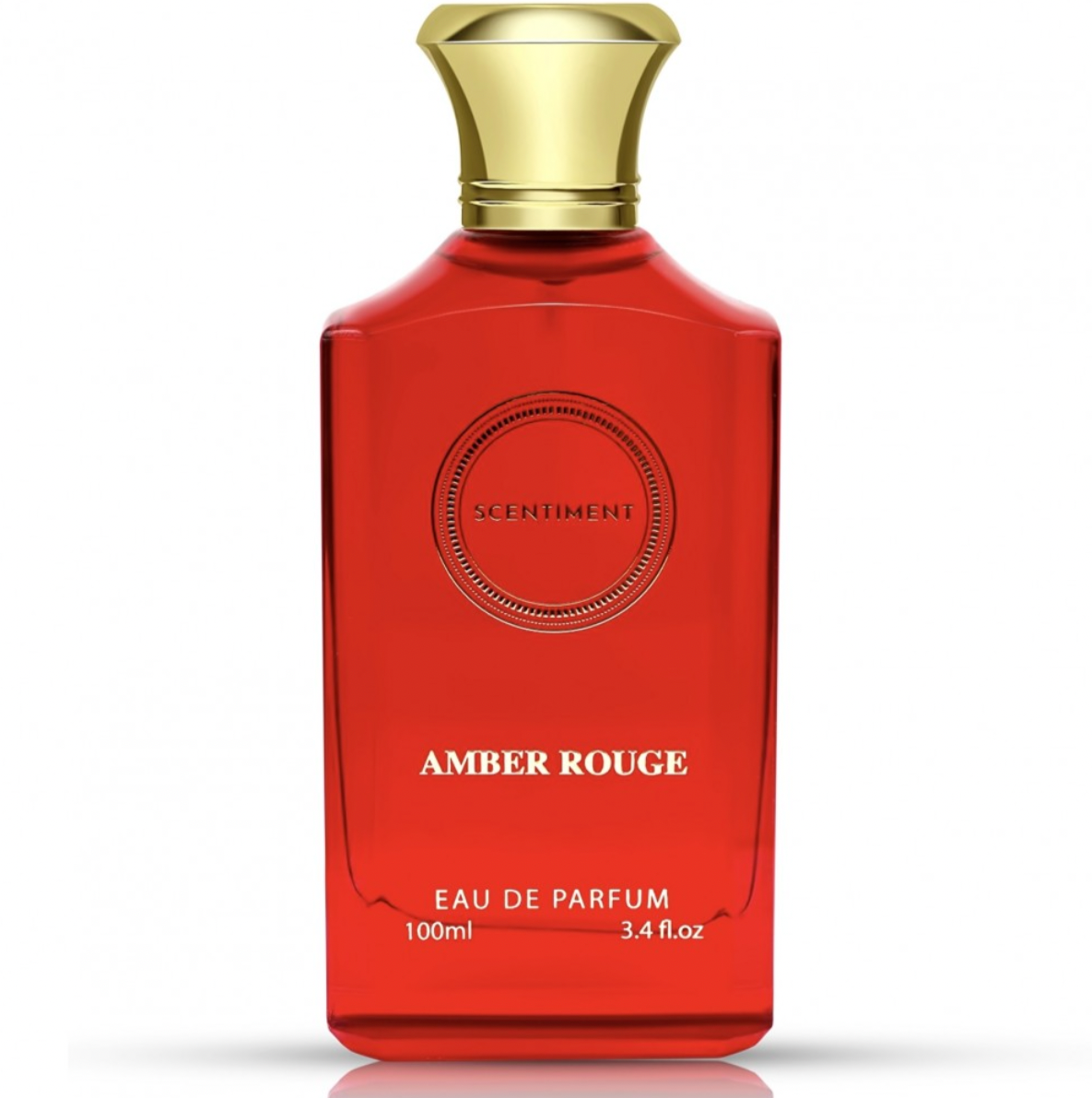 Amber Rouge Eau de Parfum van Scentiment is een verleidelijke oosterse Florale geur die als amber en houtachtige wind op de huid ligt, een poëtische alchemie.Zoet, intens en krachtig met een langaanhoudende geurbeleving. Verleidelijke, levendige noten gecombineerd met de warmte van amber geeft een ultiem sexy, sensueel parfum. Laat een betoverend spoor achter waar je gaat, wat iedereen uitnodigt om dichterbij te komen om nog een keer te ruiken.
Topnoten: Saffraan, Jasmijn 
Middennoten: Amberhout, Ambergis
Basisnoten: Sparhars, Ceder
Volume: 100 ml

Shipping
Fast shipping
We deliver as soon as possible! Ordered before 16:00 is shipped the same day.
(excluding weekends, Mondays and Fridays and National Holidays). 
Track & Trace
After sending your order you will receive a track & trace from Post NL.
Get in touch
Are you unable to find a solution and do you have questions about products, orders, a question for our store or other matters? You are welcome to contact us and we will answer your question as soon as possible.