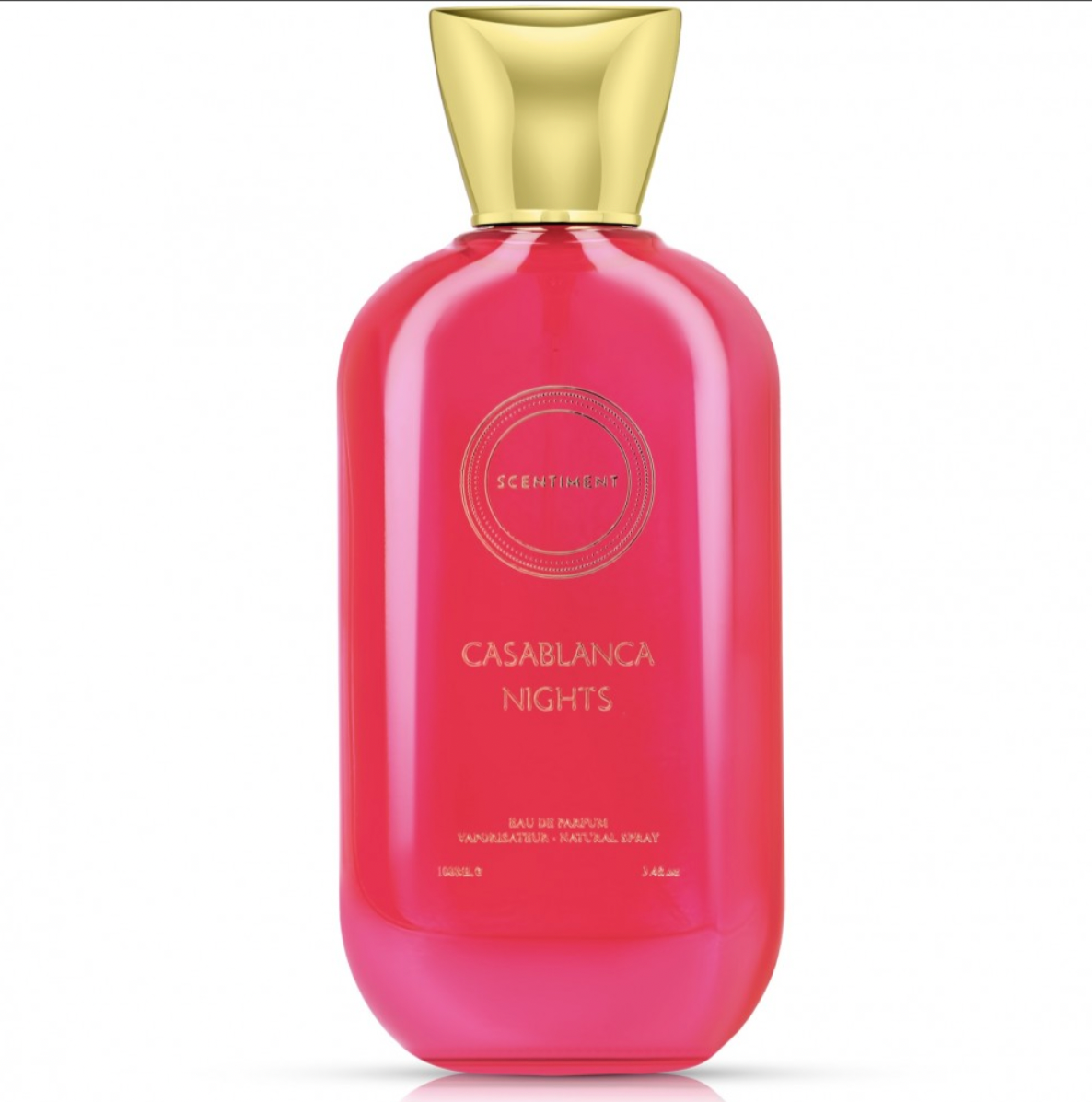 Parfum | Casablance nights
Casablanca Nights Eau de Parfum van Scentiment begint met frisse citrus, verbonden met de geur van cederhout en een hint van de geur van de zee, zal zijn lichte betovering tonen.In geconcentreerd parfum in de vorm van olie wordt vanille en meer muskus toegevoegd. Het aroma is niet zo fris citrus, maar is licht gepolijst.Terwijl het zich ontvouwt, leidt de delicate zoetheid van vanille de geur weg van de sprankelende koude tint van limoen, naar een zachte geur, waarvan de overtollige zoetheid wordt beperkt door munt en een kruidige gember toon. 
Topnoten: Peper, Oregano, Bergamot
Hartnoten: Amber, Wierook (Luban)
Basisnoten: Sandaal, Oud, Patchouli
Volume: 100 ml
Parfum | Casablance nights
Shipping
Fast shipping
We deliver as soon as possible! Ordered before 16:00 is shipped the same day.
(excluding weekends, Mondays and Fridays and National Holidays). 
Track & Trace
After sending your order you will receive a track & trace from Post NL.
Get in touch
Are you unable to find a solution and do you have questions about products, orders, a question for our store or other matters? You are welcome to contact us and we will answer your question as soon as possible.