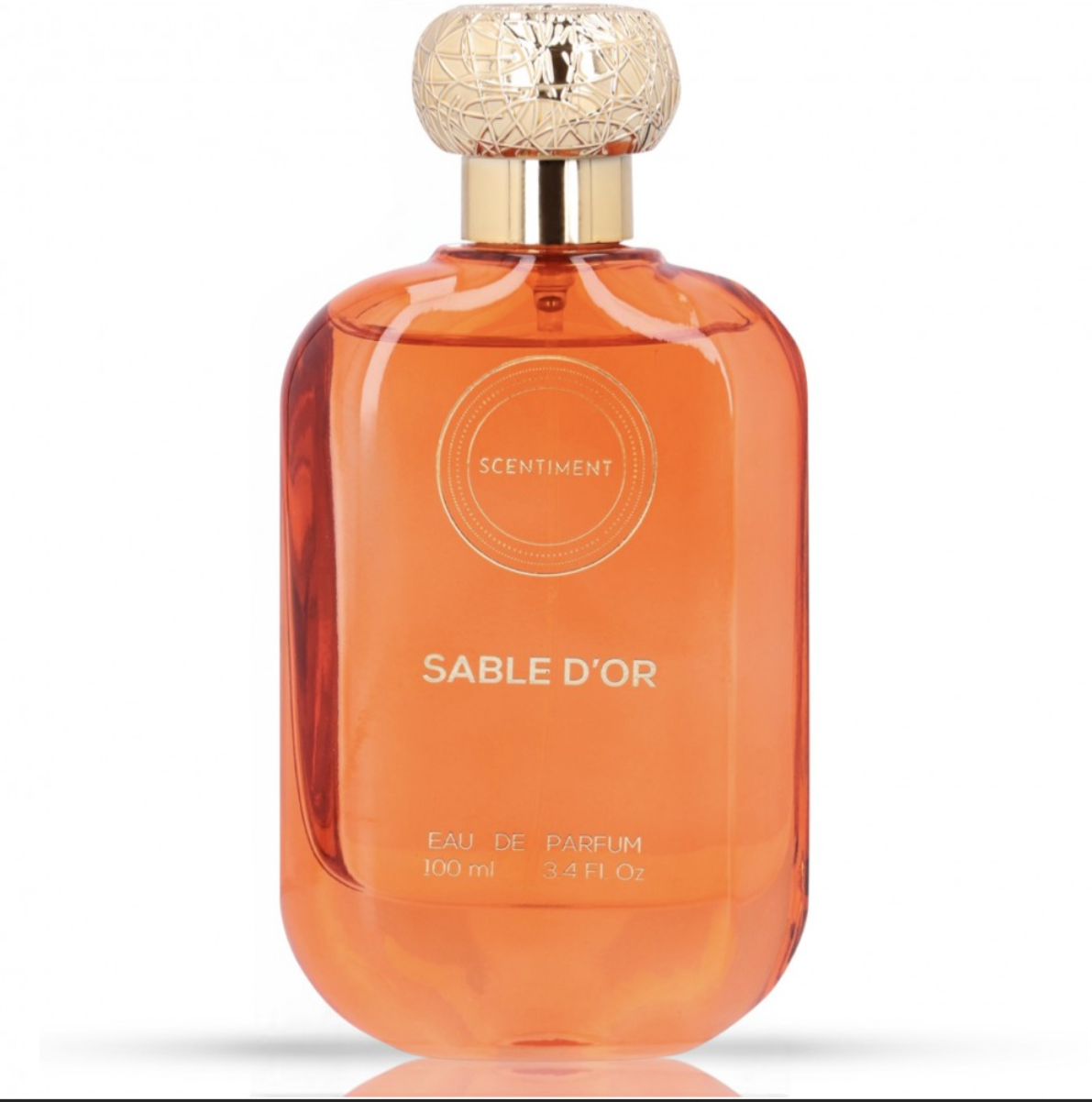 Sable D'or Eau de Parfum van Scentiment bevat korianderzaadessence en een overdosis muskus en vanille. De bloemige, kruidige toon van korianderzaad brengt, net als muskus, een blijvende sillage. In de basis onthullen de gourmande tonen van het vanilleakkoord, versterkt door de amberachtige houtsoorten, een stralend silhouet.
Topnoten: coriander, Jeneverbessen
Middennoten: musk
Basisnoten: Vanille, Amberhout

Volume: 100 ml
Shipping
Fast shipping
We deliver as soon as possible! Ordered before 16:00 is shipped the same day.
(excluding weekends, Mondays and Fridays and National Holidays). 
Track & Trace
After sending your order you will receive a track & trace from Post NL.
Get in touch
Are you unable to find a solution and do you have questions about products, orders, a question for our store or other matters? You are welcome to contact us and we will answer your question as soon as possible.